Multi-session Windows 10 Virtual Desktops (WVD)
Flexible and reliable cloud Desktop-as-a -Service (DaaS) solution for a socially distanced world
GET A QUOTE
Learn more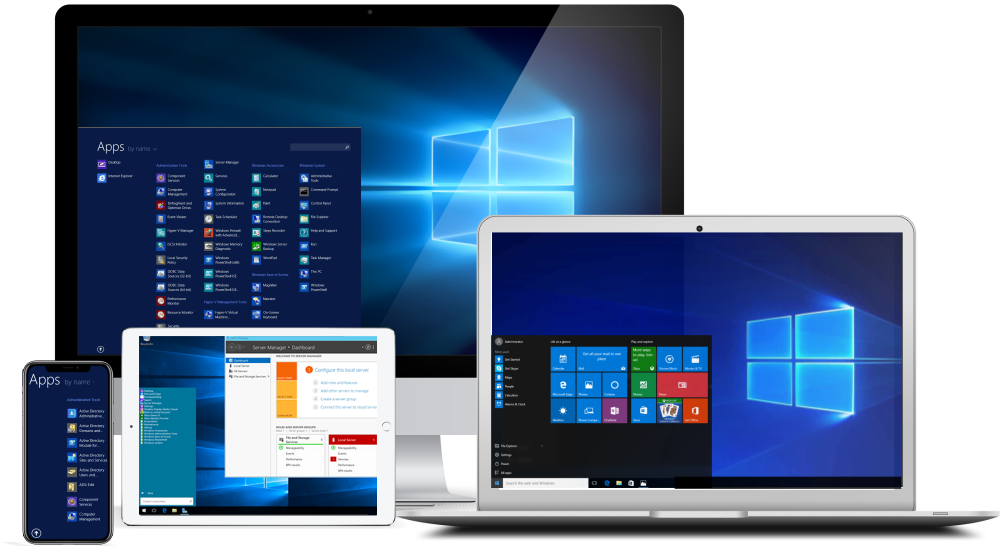 We help businesses of any size to start their cloud migration.
We
We think great cloud DaaS
is a force
for Good.
You
You're seeking a
transformational cloud DaaS partner.
Us
Together, let's protect &
accelerate your transition to the cloud DaaS.
How much to transit your business to the cloud
Windows Virtual Desktops Pricing Calculator
Easily estimate the cost of your Windows Virtual Desktops per month
Thanks, we will contact you soon
What are Windows Virtual Desktops and how they work

Windows Virtual Desktops allows your employees to access "their computers" remotely using any device (a PC, a Mac, a tablet, a phone, a thin or zero client). Remarkably, the users' experience is absolutely the same as they were working using traditional computers. It looks and feals like a real Windows 10.
When we say "their computers", we mean Azure cloud instances, not physical computers located in the office. The operating system and user data are securely located on these cloud instances, being duplicated across the Azure data centers, so they never fail, unlike the ordinary computers.
What are the core benefits of Windows Virtual Desktops

Reduced costs
Windows Virtual Desktops have significantly less Total Cost of Ownership (TCO) than a regular computer infrastructure: no hardware upgrades, no software updates. And as a result, minimum IT labor is invloved.

Incredible scalability
Whenever you need more computing power or extra storage or even additional GPU seats., everything can be delivered immediately. Moreover, everything can be scaled up and down automatically according to rules you specify.

Any device access
Whatever devices your employees are using, from the smallest Blackberry phone screen to the largest studio screens, they can access their Windows Virtual Desktops from whenever they are: an office, a home, a park, on the way, etc. All they need is just an Internet connection to get a full-featured Windows 10 experience.

Easy onboarding
Windows Virtual Desktops' technology adoption is simple and straightforward. This is the same Windows everyone is familiar with. The only difference is that now your employees can use it on any device, and no special app is needed. Everyone logs in by clicking the link.

Unparalleled security
All the data is backed up "on-fly" on Microsoft Azure datacenters. It's a seamless and failproof process. Moreover, your employees are limited to the data you allow them to access only, with no option to download or copy any files to their devices.

Increased productivity
Enjoy the synergy of real-time collaboration and true remote access from any place and any device to achieve your goals faster and stressless. Make your employees happier with the easier way to get their jobs done!
01
We choose Azure Data Center close to you
Low latency and high-speed connections are crucial for a smooth remote desktop experience. Your Windows Virtual Desktops will be deployed on the nearest Azure DC location to make the remote desktop connection fast, reliable, and flawless.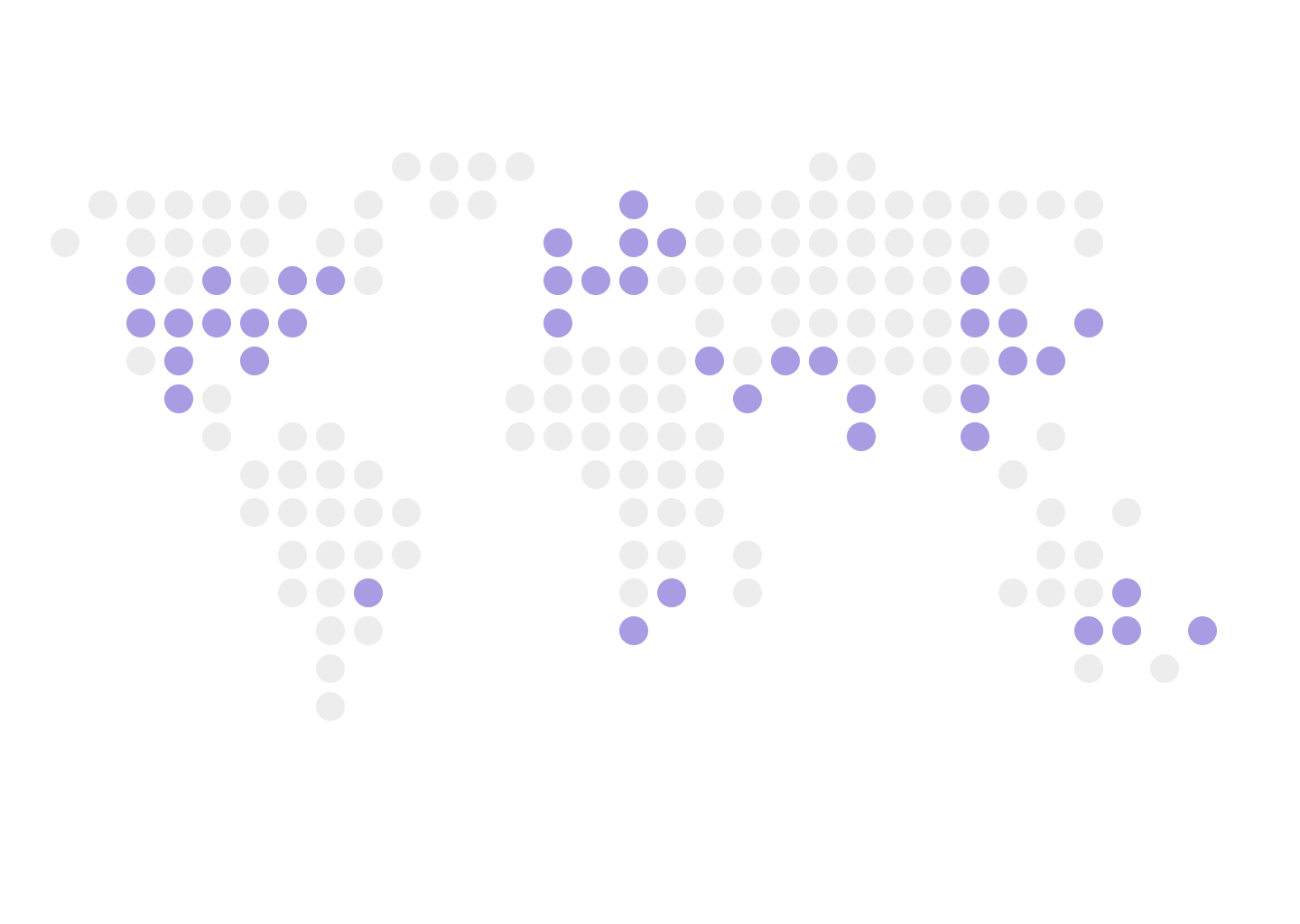 02
We deploy the Windows Virtual Desktops on the Azure DC
We build and interconnect all the necessary components of fast and secure cloud infrastructure. We create the virtual network and deploy your virtual machines, storages, load balancers, etc.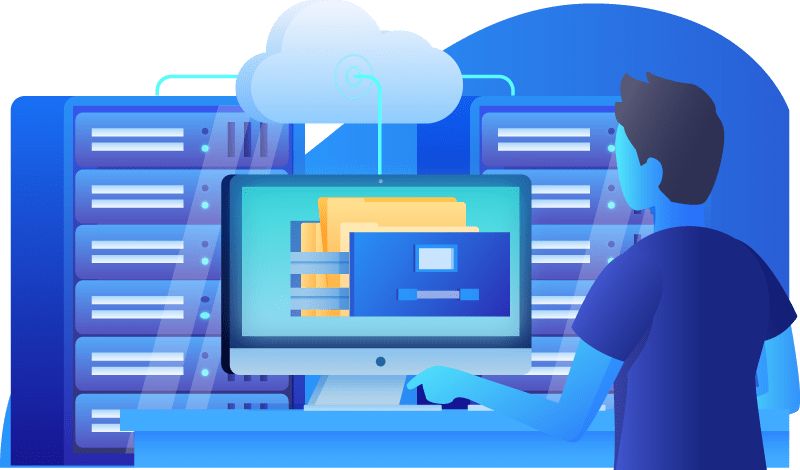 03
We create your Virtual Desktop users and you set up their access levels
Your data – your rules.  Microsoft Azure provides a simple and intuitive interface to create and manage users and to grant them appropriate levels of access. So, you only and your users have access to your data and apps. Nobody else, even us.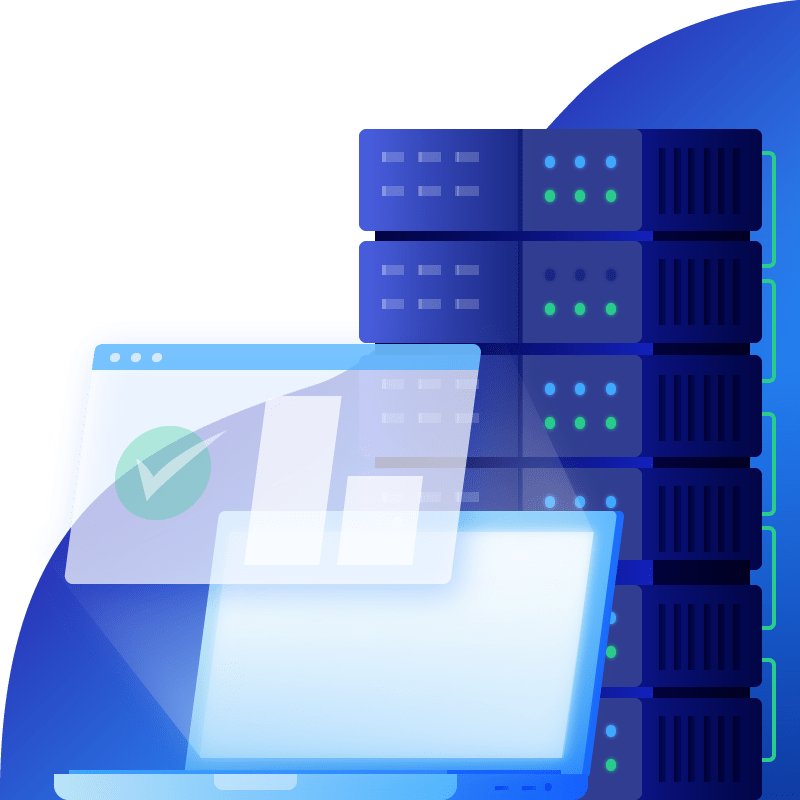 04
We carefully move your data to your Windows Virtual Desktops environment
Every user's data is synchronized through OneDrive, so everything remains accessible both on the cloud and on-premise within the transition process, making it simple and seamless.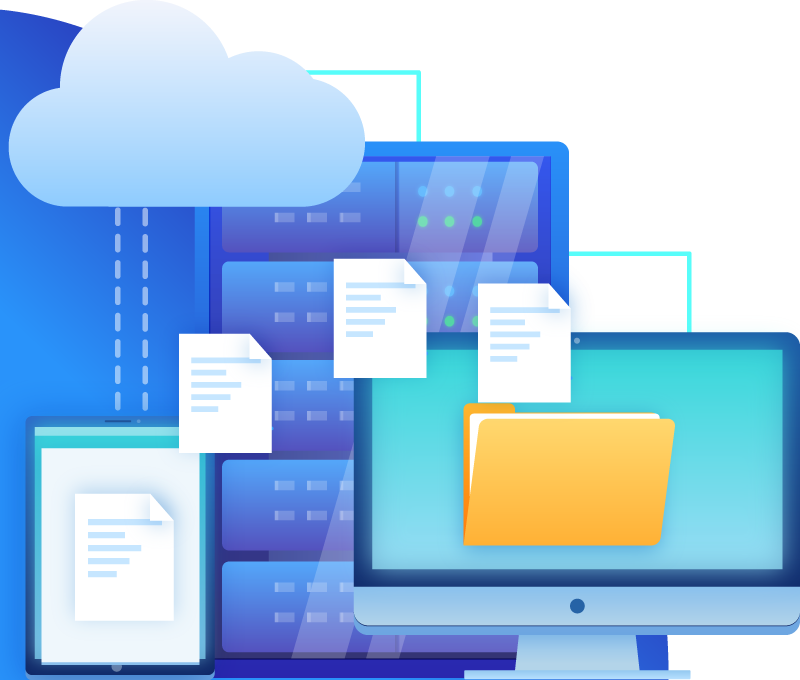 05
We adjust your Windows Virtual Desktop infrastructure according to the actual resource usage
Your Virtual Windows Desktops don't have to be expensive. We continuously monitor the resource usage and manage them accordingly, so you can save up to 65%. We also manage the resources used: for instance, seamlessly add additional vCPU and storage when your business grows. Also, we can automatically reduce vCPUs  used at night so you can pay less.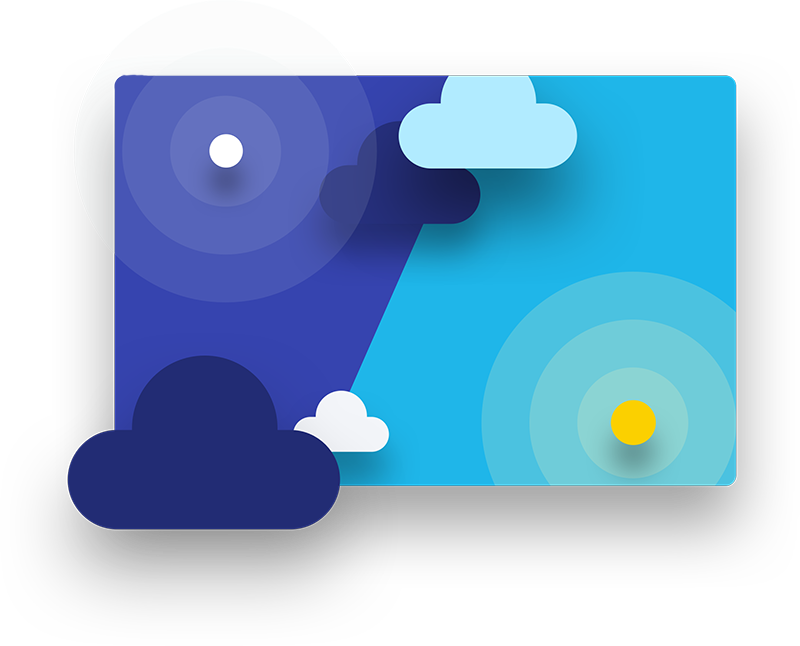 Apps and services included
We recommend  Microsoft 365 Business Premium with Windows 10 license included.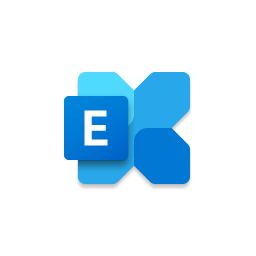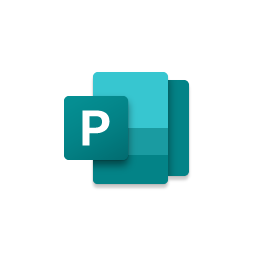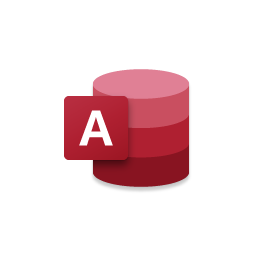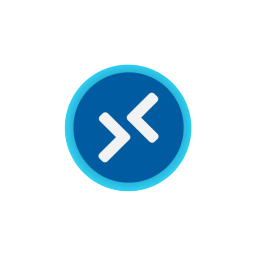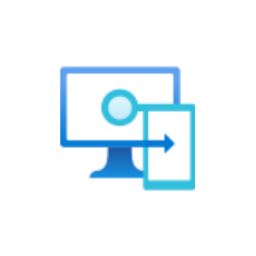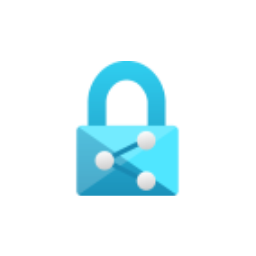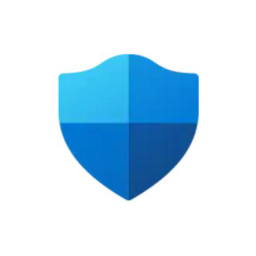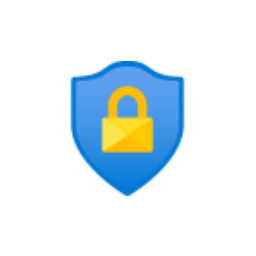 Myths and F.A.Q. about Windows Virtual Desktops
The most common questions our clients ask
What is WVD?
Windows Virtual Desktop or WVD is pretty much the same Windows 10 PC you are familiar with. The only difference that its "located" not in your office, but in Microsoft Azure datacenter. It also has a Windows 10 installed and runs and "feels" like a real PC.
However, the similarities end here. In reality, WVD is hosted by a Virtual Machine (VM), which hardware distributed across many servers in an Azure datacenter or, moreover, across several datacenters if needed. This allows WVD to be more scalable, flexible, and secure than any real PC. You can add storage and computing power with a click (and you can automate it). WVD never fails as there is no particular hardware to fail. Its storages are always consistent as they are duplicated many times across multiple SSD and/or HHD in the datacenter.
But, the most remarkable thing about WVD that you can access and work from any PC, Mac, tablet, or phone. And these days, it's not even necessary to install an RDP app – all you need is a web browser. You and your employees just click the link, and voila, there is a Windows 10 PC in the web browser window. Furthermore, each employee will have their own set of apps and access levels you assign them.
Windows Virtual Desktops are for large companies of 50 and more users only. They are useless for small companies.
This is the most common myth. Undoubtedly, there are economies of scale when the quantity of users reaches 50 or more. However, our Multi-session Windows Virtual Desktops are cost-effective even for as low as five users only.
Let's make some maths. For instance, let's calculate your TCO (Total Cost of Ownership) for some low-end five PCs in the office. It will be around $4000 to purchase them only and you will have to upgrade them each four years. Then you spend $199 per PC for Windows 10 Pro license per PC and $32 user/month for Microsoft 365 E3 Apps. Also, you will need some basic IT management (software upgrades, antiviruses, troubleshooting, backup management. etc.) of this simple infrastructure – let's take it as a minimum $50 per month per PC.
So, the TCO per month is $4000//4/12 + $199*5/4/12 + $32*5 + $50*5 = $514 month or slightly more than $100 per PC per month, while it's only $400 per month or $80 per user per month if you move to the cloud with our Windows Virtual Desktops solution.
But, these are your spendings analysis only. Let's see what you get.
On the one hand, for your $100 per user per month, you will get a very basic PC for each user. Should you need a more powerful PC, you will have to buy it increasing your TCO to $150 and more (sometimes much more). Should any PC fails, you will have to wait for repair and/or replacement. Moreover, the internet speed of these PCs is limited to your office PC … and you can use them in your office only.
On the other hand, with our Multi-session Windows Virtual Desktops, for $80 only you will have the experience of using a set of five very powerful virtual machines with burstable CPUs (the CPU speed increases automatically when the workload increases). It never fails and doesn't need any maintenance. And on top of that, the internet connection of each (!) virtual machine is 1Gbps (or more) no matter how many of them you have. But the most important benefit is that your employees' locations are not limited to your office anymore, now they can work from anywhere.
As you can see, our multi-session Windows Virtual Desktops are a cost-effective solution for as low as five users' offices. Additionally, it reshapes your employees' productivity to the next level.
Windows Virtual Desktops are slow as per end-user experience point of view.
A couple of years ago, this issue was a serious obstacle for moving to the cloud. The screen refresh rate was too low, the mouse and keyboard inputs were lagging, the connections were dropping sometimes so the overall experience was far away from optimal.
Nowadays, this is not the case anymore.
Microsoft has created the new RDP protocol which drastically optimized screen refreshing, so you'll hardly notice any difference when you switch between your local PC and Windows Virtual Desktop.
Furthermore, the multi-session Windows Virtual Desktops we provide are hosted on Microsoft Azure datacenters. These are distributed across the world to ensure that the connection between you and your virtual desktop will be fast and consistent wherever you are. On top of that, Microsoft Azure datacenters' infrastructure is thoroughly optimized for Windows Virtual Desktops.
Moreover, the internet connection of the Windows Virtual Desktops is as fast as 1 Gbps or even more for each (sic!) desktop. Compare it to your office network where all the computers share the same bandwidth. So, it takes just seconds to download or upload huge amounts of data.
Hence, modern Windows Virtual Desktops cannot be considered slow anymore. These days, they are much faster than the average office PC. 
What is the difference between WVD and Windows Server with RDS licensing?
Many suggest that WVD is nothing but a simplified Windows Server experience. However, it is not.  Unlike Windows Server, multi-session Windows Virtual Desktops provide a true Windows 10 experience which ensures easy onboarding for all of the users regardless of their skill levels. Moreover, WVD is not based on Windows Server at all. Microsoft developed Windows Virtual Desktops as a separate project solely based on Windows 10. So, you'll get a native Windows 10 desktop instead of a Windows "desktop experience" with Windows Server.
How safe is my data with Windows Virtual Desktops?
In simple words, the WVD provides several layers of data security. First, all the data is backed up consistently in the Microsoft Azure cloud, so no byte can be lost due to a hardware failure. The next layer is the isolated environment for user sessions, so each user gets a separate "Windows 10 cloud PC" where you are in charge to set the permissions to collaborate or not on particular data with other users. Finally, there is multi-factor authentication for every user making impossible any unauthorized access.
How can I move the users' data from "on-premises" to WVD safely?
Although there are several ways for moving your data to the cloud safely, we recommend using OneDrive in case of moving to WVD. The main reason for that is OneDrive allows moving the data seamlessly for the users. They can work with WVD one day and then ext day be switched back to "on-premises" data storage, and then again to Windows Virtual Desktop. So, most of the users likely won't even realize that something changed in the first place.
How can I manage access to the apps across the Windows Virtual Desktops?
Generally speaking, any user can have their own set of apps to use and access, and fortunately, you don't have to install these apps for each user separately. That's being said, any app is being installed once only and then propagated across the WVDs you select where it's needed. 
How can I manage my users on WVD?
There are two ways on how to manage the users on WVD. The first one involves some basic knowledge of the Azure dashboard, so you (or your IT specialist) can create and delete any users and grant them different levels of access with a couple of clicks. Or, the second way, is to instruct us when you need to add or delete the user and/or change their access.
How to print form Windows Virtual Desktop to a local printer?
The WVD doesn't change the way you print. You can send documents to your office printer even if you are working with WVD on the go or from home Once your office printer is powered on and connected to the internet, any authorized WVD user can use it.
Supported devices
Our multi-session Windows Virtual Desktops are compatible with all the devices your team uses.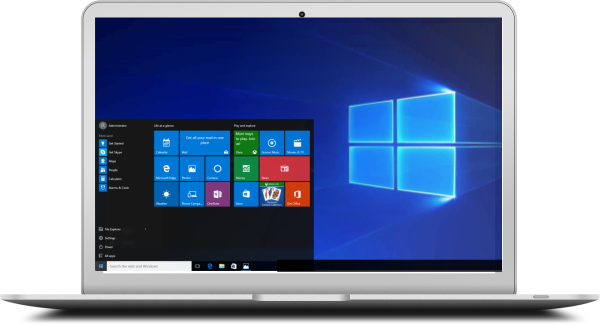 Windows desktops and notebooks
There are two ways to get connected to your multi-session Windows Virtual Desktop if you are using a Windows PC. The first one is to use the built-in native Windows RDP client, you are probably familiar with already. Another option is the new web client, so anyone in your team can access their desktop in a browser window by clicking the link.
Mac desktops and notebooks
There are two options for Mac users to access their  Windows Virtual Desktops. They can install Microsoft Remote Desktop, a free app from Mac App Store, or they can opt for a web client: one click on the link opens Windows Virtual Desktop in Safari (or any other) web browser.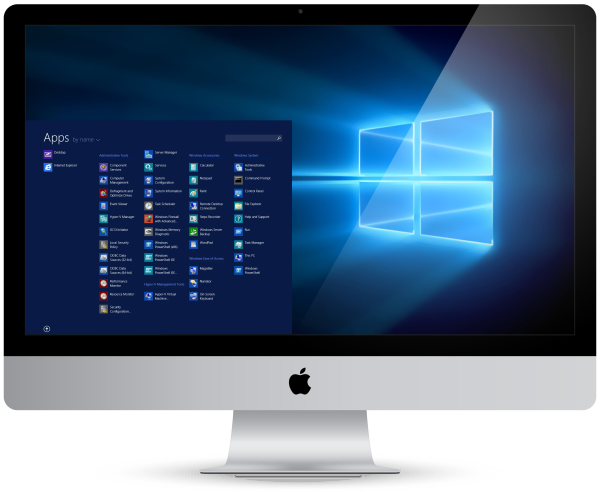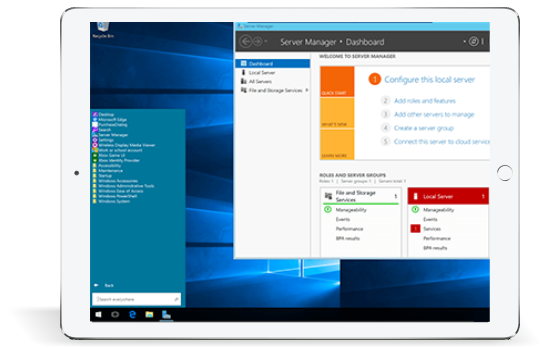 iPads, iPhones and other iOS devices
When a task requires the immediate attention of any member of the team, they can easily access your Windows Virtual Desktop on the go using an iPhone or an iPad. The Microsoft Remote Desktop app allows performing any task you need and the user experience is much the same as you were using a regular computer.
Android tablets and smartphones
As long as you are running Android OS 4.1 or higher you can install the Microsoft Remote Desktop App directly from Google Play and access Windows Virtual Desktop using an Android-powered tablet or smartphone on the go.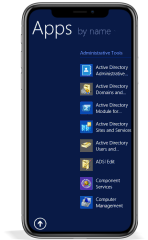 Datacenters across the world
Average networking speed, Mbps